We want our visitors to have a pleasant stay. Therefore, we offer a visitor-friendly and inclusive service for people of all ages. If you need assistance, please contact the cashiers and supervisors as well as the staff at the information desk. Our facilities are certified as barrier-free and family-friendly by the Tourismus- und Marketinggesellschaft Sachsen (TMGS).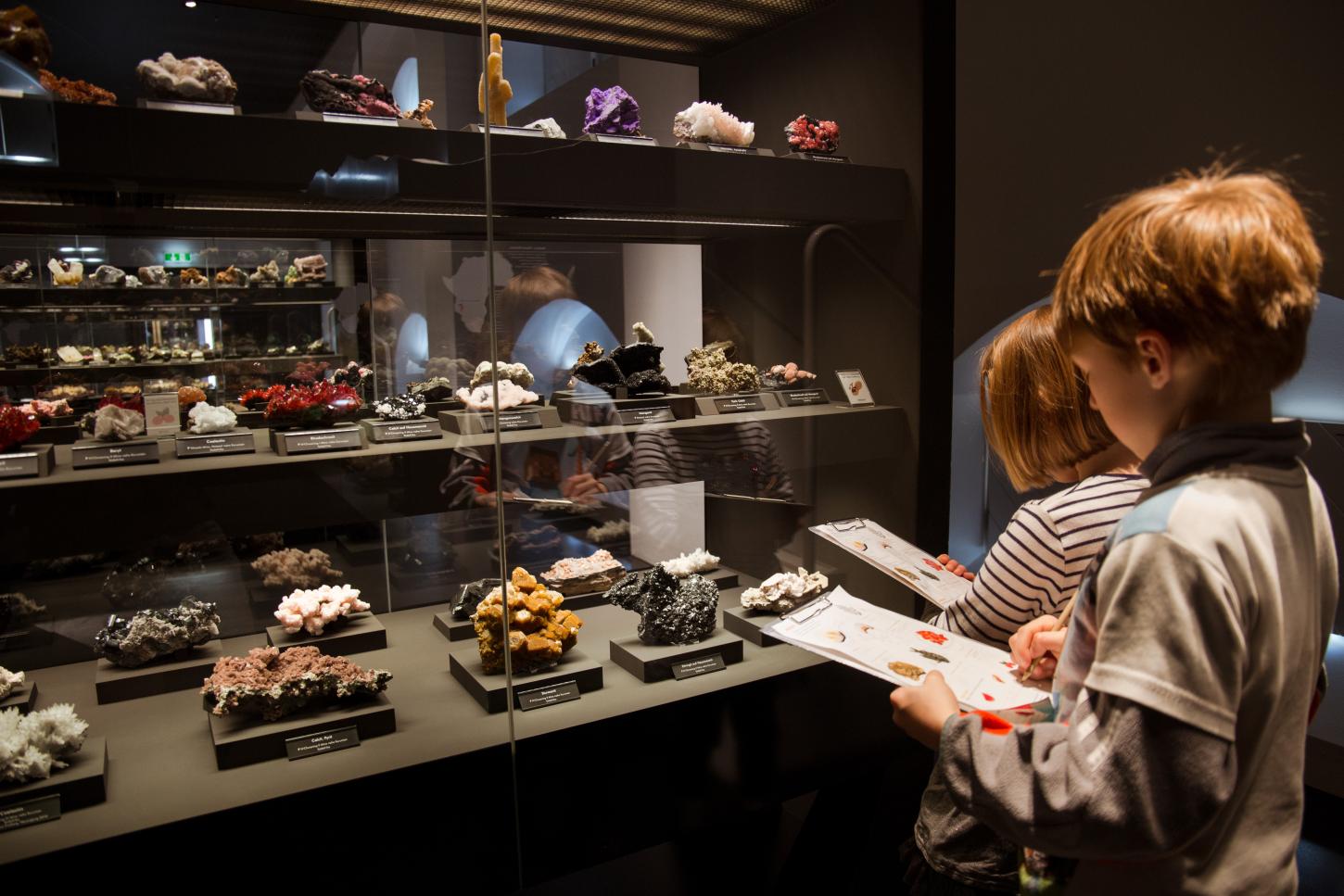 Parking

Two disabled parking spaces are located on Schloßplatz, in front of Freudenstein Castle.

Entrance

terra mineralia (Freudenstein Castle): To the right of the entrance is a ramp for wheelchair users and prams.
The Mineralogical Collection Germany in the Krügerhaus is accessible for wheelchair users via the large gate to the courtyard. The supervisor will be pleased to help.

Passenger lifts

All exhibition rooms are accessible by passenger lifts.

Seating options

Many benches are available for resting and observing exceptionally beautiful minerals. Museum stools for adults and children can be taken into the exhibitions. They are located in the cloakroom areas.

Wheelchair lending

A wheelchair is available at terra mineralia for wheelchair users or visitors with limited mobility. It can be loaned by the ticket office staff on presentation of an identity card or driving licence.
Breaks, food and drink

A large seating area in the museum shop is available for breaks. Here you can eat and drink. If you want to leave the exhibition for a longer break, you will get a stamp on your hand at the ticket office for re-entry.

Breastfeeding

Breastfeeding is possible in the large seating area of the museum shop. If you need a quiet space for this, please ask our staff.

Toilets for families and people with disabilities

These special toilets are equipped with a changing table, nappies and potties, a disabled toilet with emergency call and a deep washbasin.
They are located in Freudenstein Castle on the ground floor, to the left of the passenger lift, and in the Krügerhaus on the 2nd floor (accessible via the passenger lift).
The visitor toilets also have toilet seats for children and step stools for hand washing.

Hearing

Hearing-impaired people with implants can borrow a hearing loop during a guided tour. Please register this need at the information desk.

Seeing

People with impaired vision can learn more about this fascinating world in the programme "Understanding Minerals". Thereby, all senses are used. Registration is possible at the information desk.