vivid and colourful
The Africa Hall shows the diversity of the mineral world, through a colourful selection of different minerals from famous sites in Morocco, the Congo, South Africa and Namibia. Thereby, Dr. Erika Pohl-Ströher collected many minerals from Tsumeb in Namibia.
The special design of the showcases establishes a link between the regional terrain of the deposits and the hidden treasures in the interior of the earth.
In the "Journey through Time", you will learn more about the use of important minerals and how this has changed in the history of mankind.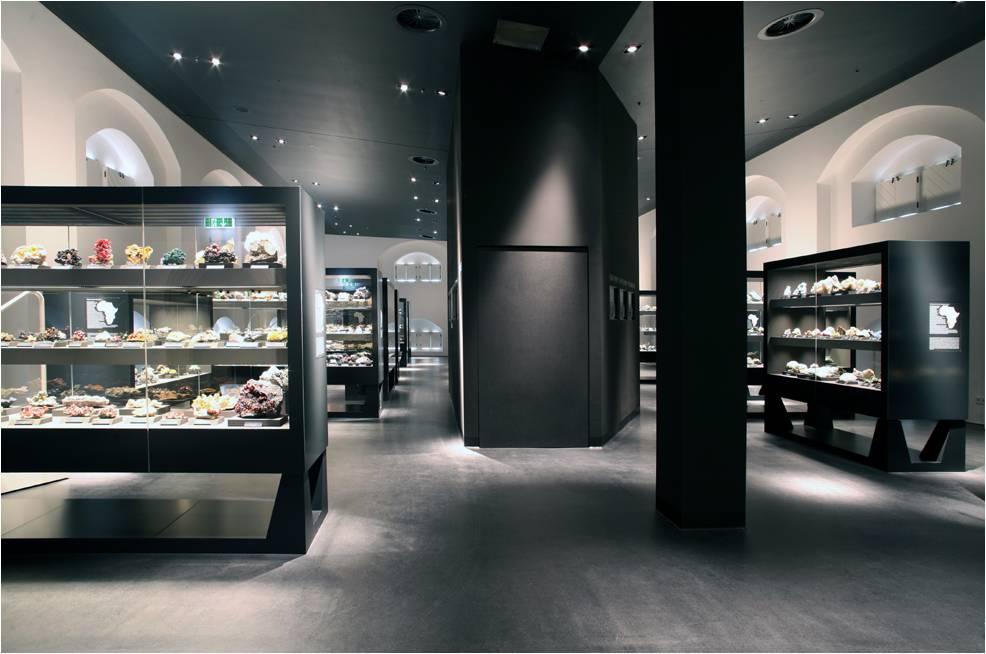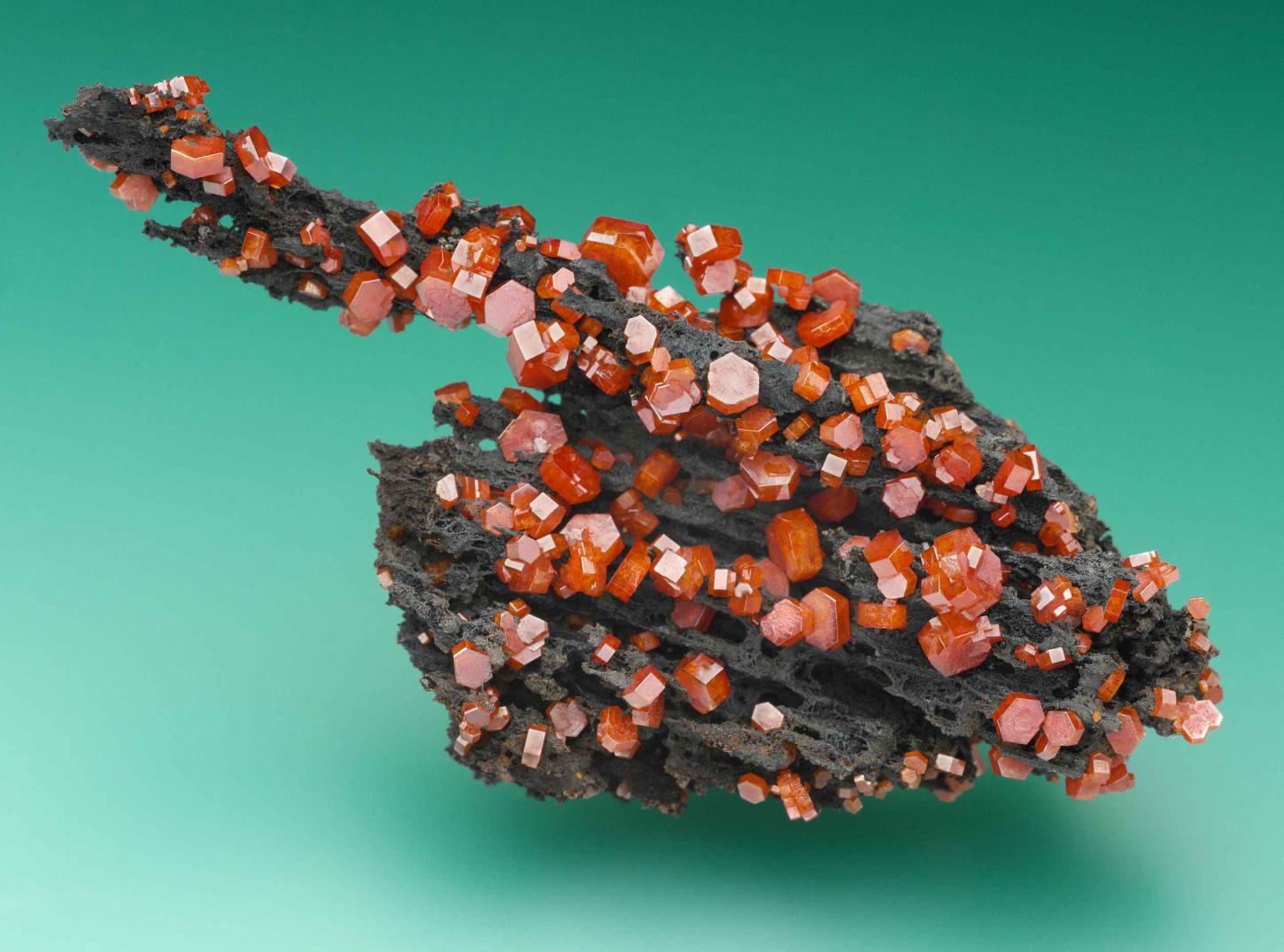 The red treasure of Morocco
Vanadinite is probably the most famous mineral from Morocco. The world's best and largest crystals come from the region around Mibladen. In this area, vanadinite may only be mined with the permission of the king. The mining itself is mostly done by so-called smallminers, who privately search for the crystal specimens in order to sell them later.
The specimen displayed here comes from the site of Taouz. Here the deep red crystals typically occur on a black iron-manganese matrix. What a spectacle of colour!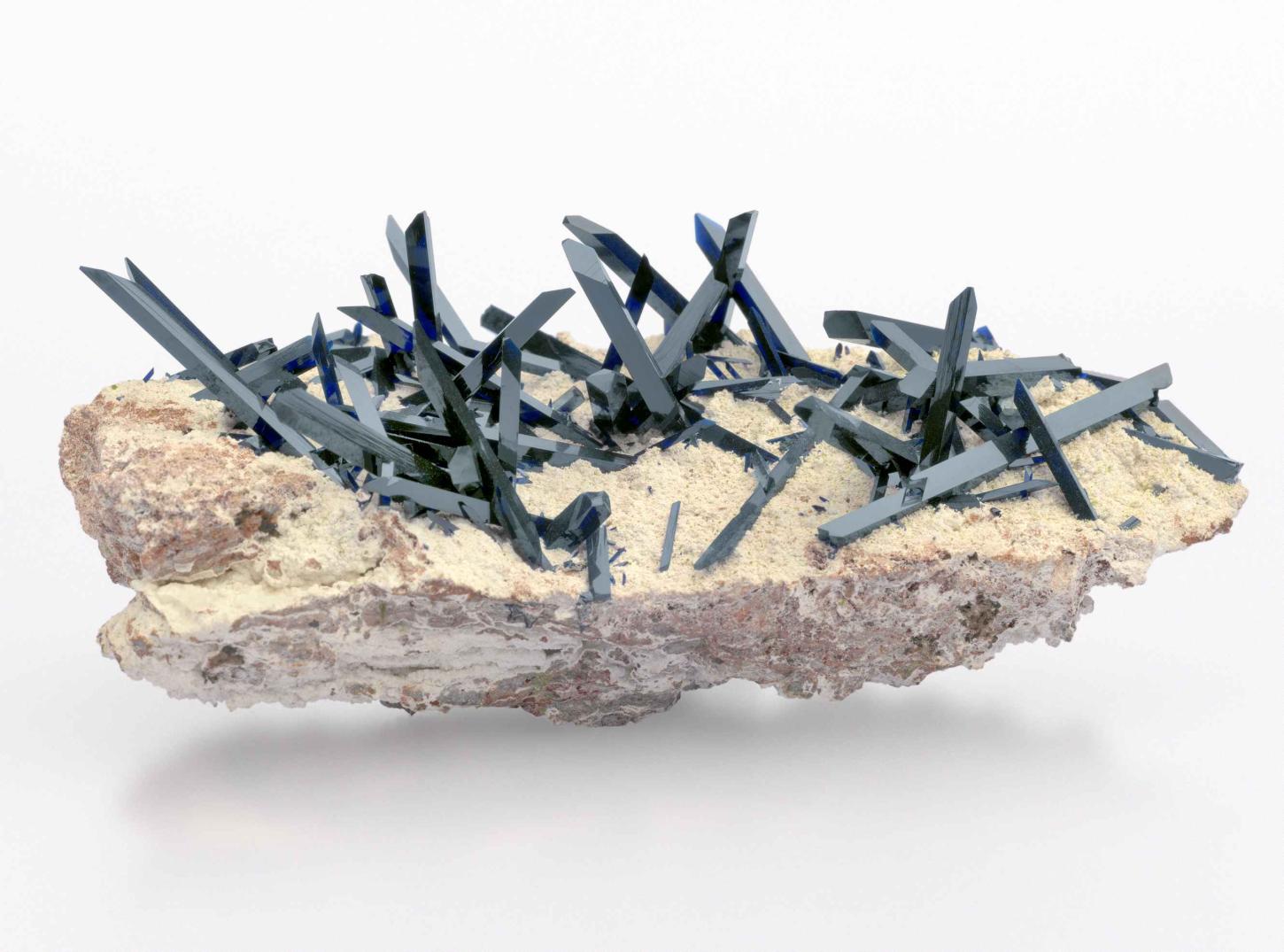 Azurite from Tsumeb in Namibia
The Tsumeb copper deposit is known for its colourful variety of different copper minerals. Many rare minerals are found here, which you can discover in the exhibition.
The deposit is especially famous for excellent azurite crystals, which can be found on this specimen. They are often intergrown with the green copper mineral malachite. Both azurite and malachite occur very frequently in nature. However, large and well-formed crystals are rather rare to find.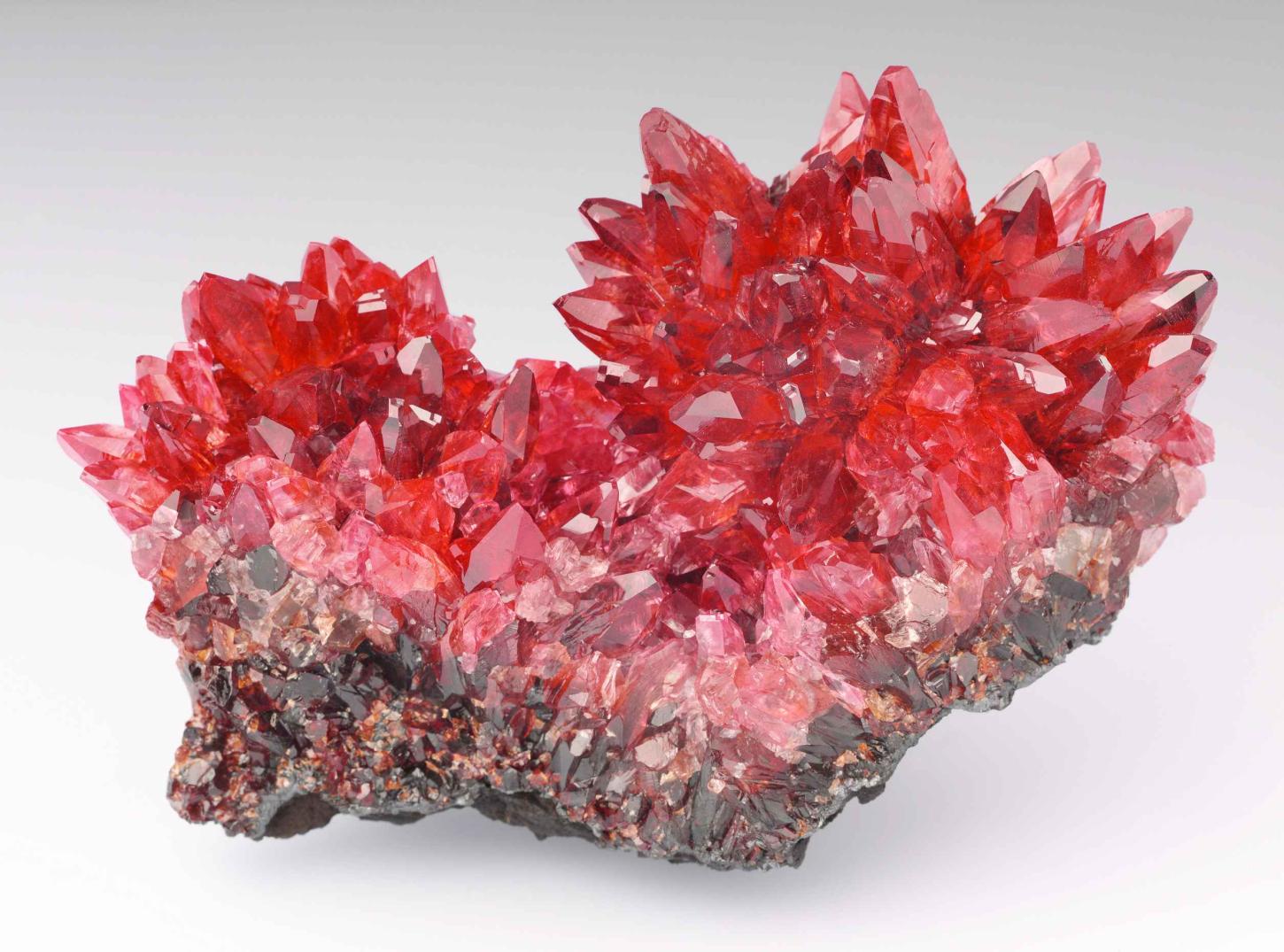 Rhodochrosite - manganese in its most beautiful shape
A very special eye-catcher are the deep red rhodochrosites from the N'Chwaning mine in South Africa. Only rarely does this otherwise so common mineral occur in clear crystals. The world's best specimens are found in this locality. Some particularly high-quality pieces have even been cut as gemstones. The blood-red crystals of this specimen are very contrasting intergrown with black manganite.
By the way: Germany's most beautiful rhodochrosites can be found in the Mineralogical Collection Germany in the Krügerhaus.